<![if !IE]> <![endif]>

Lost password?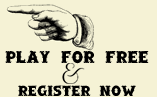 Weed Wars is an RPG game set in the wild west era where Outlaws roamed the plains and competed against one another for prestige and money. In Weed Wars, you can band together with a Grow Community of other outlaws to increase your chances of ruling the wide open plains. Increase your skills in the Training Grounds or practice your ability at shooting or train robbery to gain cash and experience. You can also play the "One Armed Bandit" in the casino with your points to try to hit it big on a slot machine.

Remember to check back daily to collect your Daily Rewards spin and to collect your daily points for having fans (friends who sign up with your referral url), working as staff in a Grow Community, or your membership bonuses. Each week, the top players in 4 different categories will be awarded prizes of points and membership days - check the "Weekly Stats" to see where you rank. You can even upgrade your weapons in the workshop!